Category menu
1st World Congress on Tourettes Syndrome and Tic Disorders
Posted on 18 September 2015 by Helen Robbins
A landmark international conference for Tourette Syndrome organisations and professionals
Why is the 1st World Congress on Tourette Syndrome & Tic Disorders important?
This was an exciting conference where many new collaborations were made between professionals interested in Tourette Syndrome, such as doctors, academics and researchers – why is this important?
This was the first time Tourette Syndrome organisations from around the world got together in a joint conference. The Tourette Association of America and Tourettes Action from the UK and ESSTS (The European Society for the study of Tourettes Syndrome) ALL came together and help fund and organise this massive undertaking of getting as many doctors, academics and researchers interested in TS together to talk about the research they are undertaking and how this can make a difference to the lives of those living with TS.
You can see a video where people who attended the conference talked about the advances and collaborations made, click on this link to hear more.
The range of issues discussed were enormous from deep brain stimulation research to how to train more therapists in useful behaviour management techniques, as well as how genetics and immunology are being investigated in relation to TS.
People with TS were also present with Jess Thom, writer, artist and part time superhero, talking about living with Tourette Syndrome and a performance by magician, ventriloquist & comedian Sam Jones. There was also a Global Advocacy Summit where representatives from support groups around the world came together to discuss Tourette Syndrome.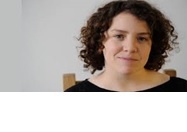 Some of the abstracts submitted to the conference ranged from - What do Teachers Know about Tourette Syndrome; Medical cannabis for the treatment of Tourette syndrome; Aggressive Symptoms in Children with Tic disorders; Environmental Triggers of Older Adults with Tourette Syndrome; Tic attacks: Panic disorder in Tourette syndrome; Mindfulness group for children with Tourette syndrome.
With your support we can help these doctors and researchers reach new goals in research into Tourette Syndrome – how?
By continuing your generous donations Tourettes Action can support research into the topics YOU think are important for people with TS.
By signing up to be involved in research – an online survey, a questionnaire, being involved in a focus group, having your brain scanned ALL of this means we can increase our understanding of this condition – why it occurs, how we can help treat it, how to alleviate some of the difficulties and how we and others (doctors, teachers, employers) can support you better.
Find out more about the research Tourettes Action supports, there are current research projects and you will find details of how you can get involved.
Return to news