Category menu
April Fundraisers
Posted on 29 April 2020 by Pippa McClounan
See what our fabulous supporters have been up to this month.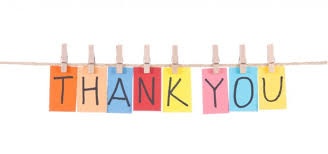 Our amazing #TwoPointSixChallenge fundraisers got creative with their ideas:
A HUGE shout out to the incredible Rowland Family who collectively completed a marathon on Sunday for TA as part of the #TwoPointSixChallenge! In just over a week, they raised a whopping £7026 for TA! Massive thanks for raising such an amazing amount of money!

A great big shout out to TA Trustee Rob Ovens, who has embarked on an epic #TwoPointSixChallenge for TA to run the equivalent of 2.6 marathons (110 kilometres), whilst climbing the equivalent of Ben Nevis (1345 metres) in under 10 hours 15 minutes during the month of May! He hasn't even started his challenge and has already raised £921!!! Good luck Rob!

Another big shout out to the amazing Penfold family who are running a marathon distance between them over the course of this week for their #TwoPointSixChallenge for TA. The whole family are involved and with 4 days left to go, they have already raised £106 for TA! Go Penfolds! You are incredible!

Facebook Birthday Fundraisers

12 people signed up to Facebook's fundraising platform this month, to selflessly raise donations for TA instead of receiving birthday gifts. Not only is this a kind, generous gesture, but it also raises important awareness on social media.
Our HUGE thanks go to the following supporters who have raised £1241 this month:
Sara-Lee Morrow
Jennifer McGinn
Marie Danby
Anna Bhandari
Jesse De Souza
Erica Lockley
Stephen Jackson
Abbie Barker
Aydan John Kenzitt-Salt
Victoria Ann Hodder
Luke Matthias Stammers
Bill Barker
For details on how YOU can fundraise for Tourettes Action, click here.
Return to news