Category menu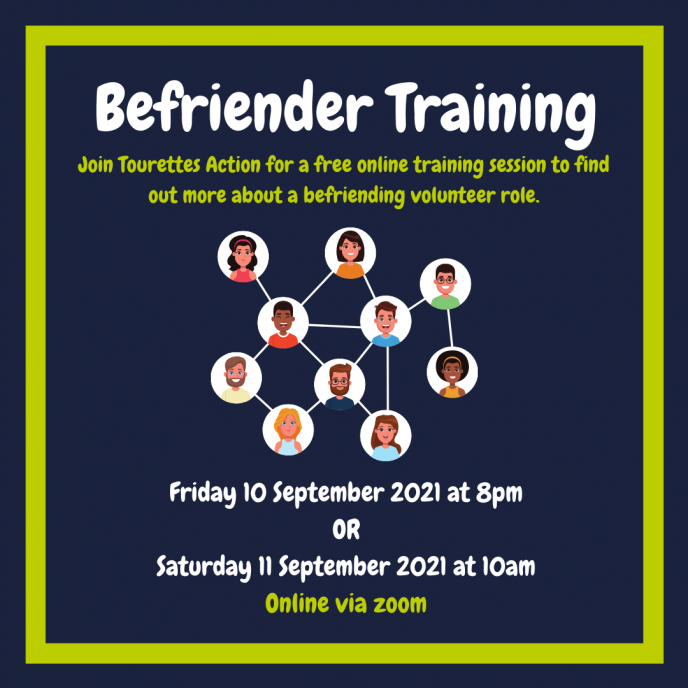 Befriender Training
Posted on 28 June 2021 by Pippa McClounan
Join us for a training session to find out more about a befriending role.
Not everyone is able to access a local support group and some people prefer to communicate with others on a one-to-one basis. This is where our volunteer befrienders can help.
Many families and adults have told us that they would like to be able to email or telephone another family, adult, teenager or child to talk candidly about their experiences with someone who understands and who has been through similar experiences.
The main role of the befriender (you, the volunteer), is to offer informal support and a listening ear by forming a trusting and supportive relationship by email or telephone with the service user. If successful, the relationship will help to reduce isolation and provide information, understanding and mutual friendship.
Many people may feel lost, socially isolated and stressed following a diagnosis of TS or whilst navigating the health system to seek a diagnosis. They may be distressed about living with TS or managing it within a school or work environment. Our volunteer befrienders can play a part in helping reduce all of these feelings and to help the person or family to move forward.
The role is home based and hours are to suit.
Click on your chosen date below to find out more and register your attendance
Friday 10 September 2021 at 8pm
Saturday 11 September 2021 at 10am
Return to news