Category menu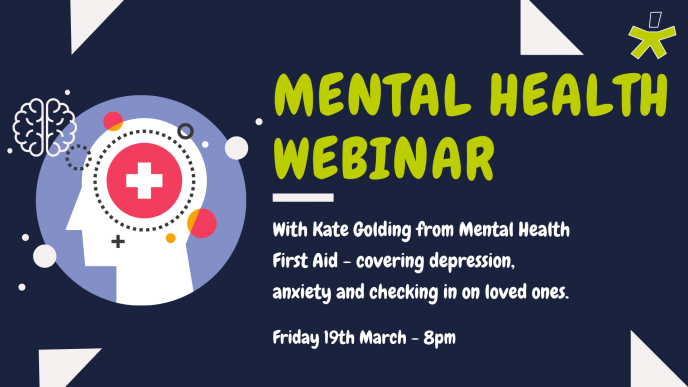 Webinar - TS and Mental Health Wellbeing
Posted on 1 March 2021 by Pippa McClounan
We are thrilled to collaborate with Kate Golding for our next webinar about mental health and wellbeing in TS.
Kate Golding is a Consultant Nurse in Child and Adolescent Mental Health and National Trainer at Mental Health First Aid England.

The webinar will cover anxiety, depression and what mental health looks like. Kate will also introduce the 'stress container' and how to check in with people.
This session will cover mental health in general so is suitable for both parents and adults.
We anticipate that this will prove a very popular topic, so book your place early to avoid disappointment.
Please consider making a donation towards your place. Tourettes Action receives no government funding so your donation allows us to continue to provide these essential services to the TS community.
Thank You!
Return to news