Category menu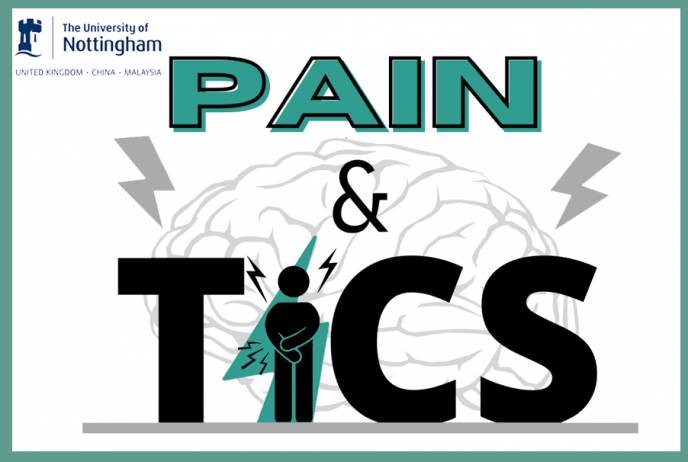 Pain & Tics
Posted on 15 June 2021 by Pippa McClounan
Research study from the University of Nottingham investigating experiences of pain and using pain management techniques in Tourette syndrome
Do you have tics – and have experienced pain arising from tics?
Are you interested in taking part in study looking at experiences of pain and use of pain management in Tourette syndrome and tics?
Currently there is very little research and understanding into tic-related pain and how people manage and relieve the pain they experience from their tics.
A researcher from the University of Nottingham (UK)is looking for people with tics to take part in an online survey. This will involve general questions about your tics, pain you have experienced arising from tics, and how you may manage the pain arising from tics. By investigating this, it can help to improve the understanding of healthcare professionals, and subsequently improve support for those affected.
Participants need to be aged 16+ and experience tics to take part - even if you don't have a diagnosis of Tourette syndrome or a tic disorder but suspect you might do, you can still take part in this study.
All information is kept confidential and anonymous, and you can withdraw from the survey at any time. The study has been approved by the University of Nottingham Ethics committee.
If you have any further questions about any of the above information or the research, please do not hesitate to contact Evangeline Taylor at msxet9@nottingham.ac.uk.
Return to news