Category menu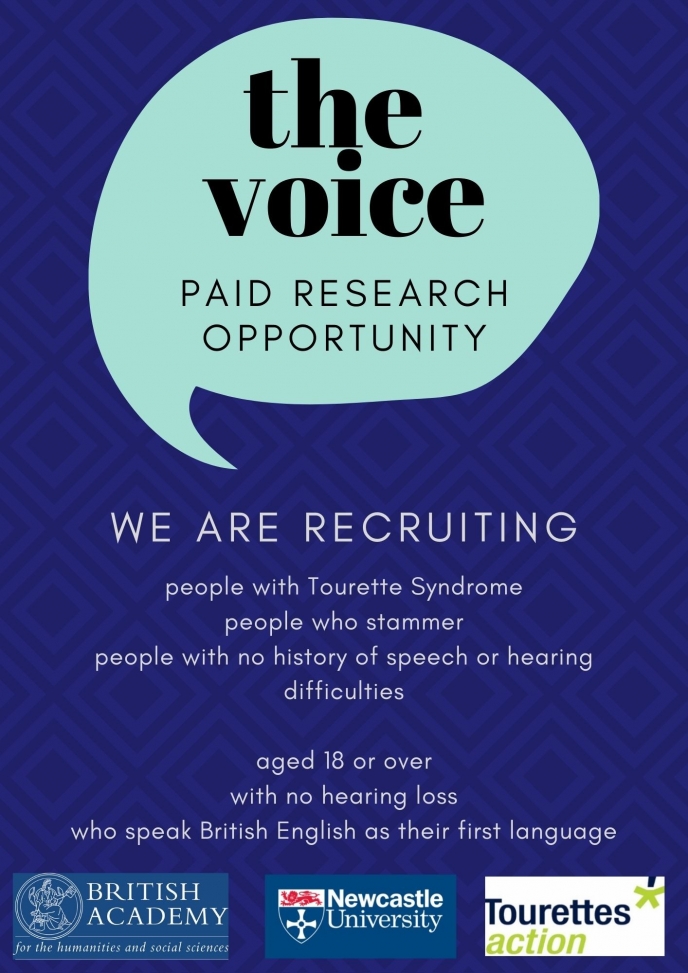 The Voice - Mechanisms of Identity and Change
Posted on 15 June 2021 by Pippa McClounan
Research project from Newcastle University, in collaboration with University College London.
Take part in this study investigating how people talk in different environments and with different conversational partners, compared to when they talk alone. The research looks at the effect your voice has on everyday interactions with people who don't have Tourettes or a stammer. This will help us understand the social impact of these conditions.
Recruiters are inviting:
• People with Tourette Syndrome
• People who stammer
• People with no history of speech and language difficulty
You will be asked to take part in two Zoom calls, scheduled at your convenience. In the first one you will read some passages aloud and answer some questions about your experience of your voice. This takes around 20 mins. In the second call you'll be paired up with another participant and you'll play three rounds of a spot-the-difference game together. This takes around 45 mins.
You need to be over 18, have normal hearing, and speak British English as your first language.
For more information contact Dr Sophie Meekings at sophie.meekings@ncl.ac.uk
Return to news