Category menu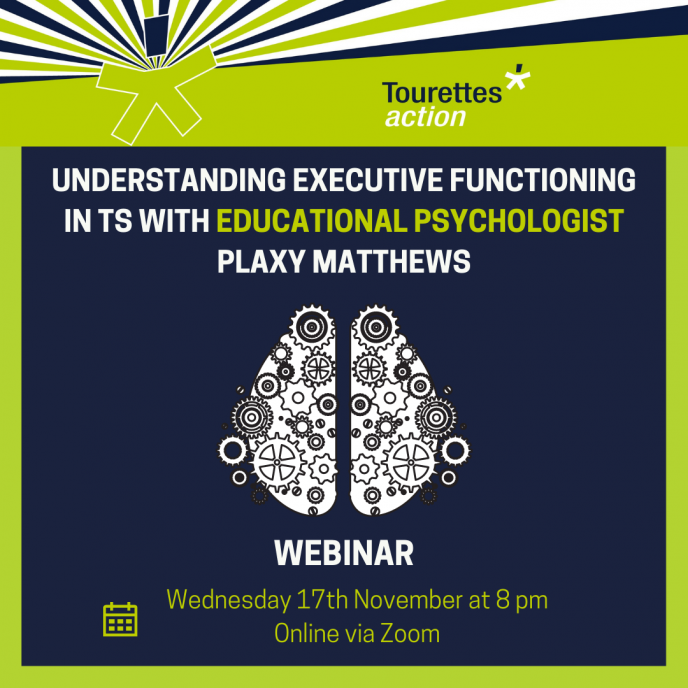 Webinar - Understanding Executive Functioning with TS
Posted on 13 October 2021 by Pippa McClounan
Join us for an evening with Educational Psychologist Plaxy Matthews who has many years of experience working with children in schools with extensive knowledge of Tourette Syndrome.
In this webinar you will gain a greater understanding of what Executive Functioning is, how having difficulties with Executive Functioning can impact on a child with TS and their ability to learn, and learn ways in which we can best support a child with Executive functioning difficulties succeed at school.
The session will be aimed at both educational professionals and parents wanting to learn new ways of supporting a child with TS in their care.
Return to news