Category menu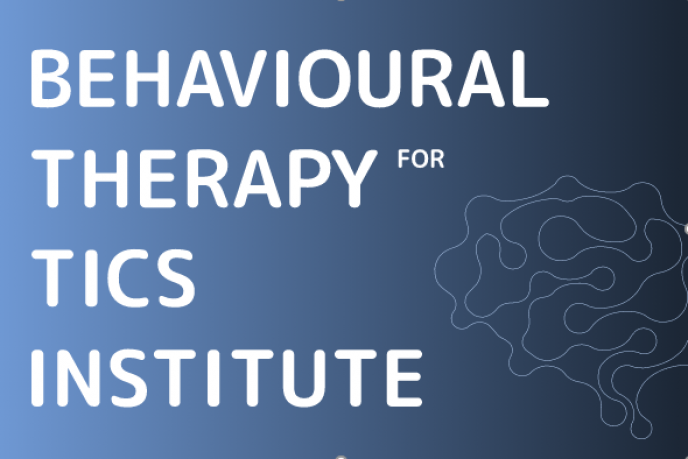 Behavioural Therapy for Tics Institute (BTTI) dates for 2022
Posted on 27 January 2022 by Pippa McClounan
The BTTI offers training opportunities for healthcare professionals as well as webinars for teachers and parents on behavioural therapy for tics.
Behavioural Therapy Training
Tuesday 27th September, Tuesday 4th & Tuesday 11th October 2022, 9am-1:30pm over 3 mornings BST
Live online training workshops with Dr Tara Murphy and Jolande van de Griendt, delivering presentations including pre-recorded videos and a live patient demonstration using ERP & habit reversal.
This training is designed for professionals from disciplines such as psychology, nursing, occupational therapy, psychiatry and neurology as well as clinicians with experience of delivering behavioural therapy.
The training events each consist of 3 half days and cost £350 per person.
*************************
Masterclass for Clinicians & Therapists
Tuesday 29th March 2022 9-11am BST - Functional tics and functional behaviours
Tuesday 7th June 2022 9-11am BST - Developmental spectrums
Tuesday 6th December 2022 9-11am BST - Co-morbidities, learning disabilities and online treatment
This high quality masterclass is for clinical professionals already trained in behavioural therapy and who have been working with patients with tics. There will be discussion of specific therapeutic intervention(s), discussion of practical implementation, difficulties and problem solving. Complex and co-occurring conditions: functional tics, tic-like attacks, anxiety, rage, reinforcing tics, 'adult onset' etc. Clinicians are invited to bring anonymised cases to discuss.
Tickets cost £45 per person.
*******************
Clinical Consultations
15th February 2022 9-11am BST
17th March 2022 2-4pm BST
19th April 2022 9-11am BST
19th May 2022 2-4pm BST
14th June 2022 9-11am BST
15th September 2022 2-4pm BST
18th October 2022 9-11am BST
17th November 2022 2-4pm BST
A meeting for clinicians and therapists with discussion of issues relating to improving the care of children and young people with tics and tic disorders. Updates on supervision, research papers, events & conferences, complex cases, clinical pathways & service provision.
************************* 
Non-clinician Workshops for Teachers & Parents
Tuesday 10th May 2022 8-9.30pm BST
Tuesday 1st November 2022 8-9.30pm BST

This is an online webinar with Q&A about behavioural therapy, the facts, myths and strategies which could be used at home or school.
If you would like to receive the www.neuro-diverse.org newsletter please email contact@neuro-diverse.org
Return to news