Category menu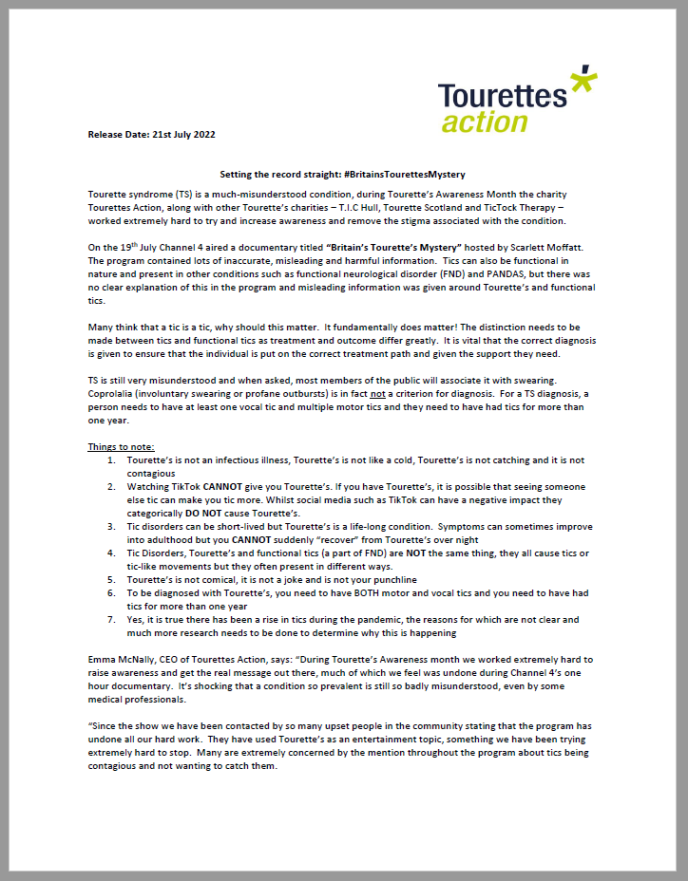 "Britain's Tourette's Mystery" - Press Release
Posted on 22 July 2022 by Emma McNally
Press release in response to Channel 4 documentary on 19th July 2022 called "Britain's Tourette's Mystery"
Following the Channel 4 broadcast of "Britain's Tourette's Mystery" on Tuesday 19th July 2022, which contained misleading, inaccurate and harmful information, we have been contacted by many of our service users who are upset and outraged by its content.
We are relying on the media to help us put the record straight.  We want to raise awareness to ultimately bring about acceptance, so we fully encourage the media to talk about Tourette's and tics, but want it to be done in an accurate, informative and sensitive way, not purely for entertainment value.
Our press release also contains statements from other charities who are united with us on this:
Please share this with any media contacts.
Return to news