Section menu
Weekend for adults with TS
Our residential weekend exclusively for adults with TS
Weekend for Adults with TS 2023
Our adult weekend is an opportunity for individuals over the age of 18 with a diagnosis of TS (plus one guest), to get away and enjoy meeting new friends in a relaxed, welcoming environment. There will be some organised activities plus plenty of down time for people to enjoy the on site facilities and getting to know one another.
Lichfield, Staffordshire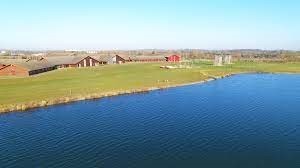 A new venue for 2023! Located in the south of Staffordshire, Whitemoor Lakes provides the ideal backdrop for fun, adventure and comfort. All rooms are en-suite with TV and tea/coffee facilities. There will be organised activities plus time to relax and meet others with TS. This event is open to TS adults 18+ and their guest (if you wish to bring one). Guests must also be over 18.
Terms and Conditions
All participants must have a diagnosis of Tourette Syndrome (excluding your chosen guest) and be aged 18+.  Each person can bring one adult guest with them over the age of 18.
The cost of attending our adult weekends will be £50 per person, and will include accomodation, activities and all meals during the weekend. 
Please contact us if you have concerns regarding payment as we want to make these events as inclusive as possible.
If you are not successful in obtaining a place, your name will be added to the waiting list.
A note from the venue: It is strictly prohibited to consume alcohol on site. We take the safety and well-being of our visitors seriously, and the consumption of alcohol on-site can impair judgment and lead to potential accidents or incidents. Therefore, we have established a zero-tolerance policy regarding the consumption of alcohol while on these premises. We ask all individuals to respect this policy and refrain from bringing any alcoholic beverages onto the property. Thank you for your cooperation in maintaining a safe and productive environment for all.
Our huge thanks go to our 2023 Adult Weekend funder, The National Lottery, for their generous contribution.
For further information please contact TA Events Manager Emma Myers