Section menu
Category menu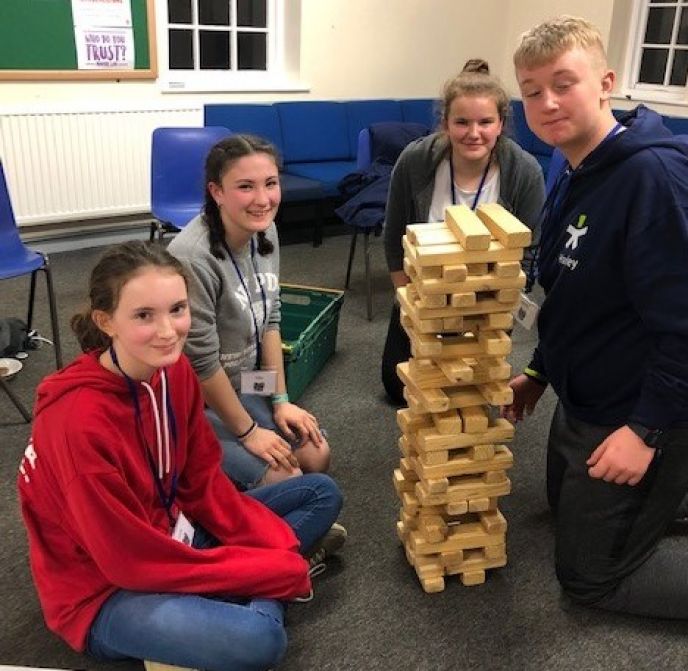 15 year old Lydia Matthews shares her TEENfest and TICfest experiences with us.
I thought that people might like to hear my experiences of TICfest and TEENfest and what a difference they have made for me.
I am 15 and I was diagnosed with TS when I was 12, but had tics since I was about 5. I found out about TICfest last year when I looked at the Tourettes Action website and I knew straight away that I wanted to go. I was desperate to meet other people with TS because I hadn't ever met anyone with the same diagnosis as me and I felt like no one really understood what it was like.
I was so pleased when I found out that I had a place at TICfest, and the weekend was amazing. I felt completely free to be myself without feeling judged by anyone, and on top of that I got to have brilliant fun and do loads of activities like zipwire and rifle shooting. It was so amazing to meet other children with TS and to see how great everyone is and to know that there are other people with experiences like mine.
I had seen the photos from TEENfest last year and I thought it would be amazing to go to a weekend without parents. So, when the date for TEENfest 2019 came onto the TA website I applied instantly. As the date grew closer, I got more and more excited but when I arrived I suddenly felt really nervous. Luckily, two girls spotted me by my car and came out to talk to me and helped me to feel confident enough to go in. I'm so pleased I did, because it was the best weekend of my life!
Just being with other teenagers with TS with no parents around was so good. We made friends immediately and I soon felt like I had known everybody for ages. We were able to talk to each other about our experiences, knowing that everyone really understood. There is a group chat where we talk every day and I have already met up with one of them. There is also a plan for a group of us to meet up next year. Like at TICfest, we had great activities including rock climbing, a huge swing and group games. Pippa and Emma (from Tourettes Action) were great and made sure that everyone was happy and helped when anyone had a problem.
Thank you so much to Tourettes Action and BBC Children in Need for funding and organising these amazing events. It's not really possible to describe how much difference these weekends have made to me and I will remember them forever.
Love from Lydia x
Return to blog