Section menu
Category menu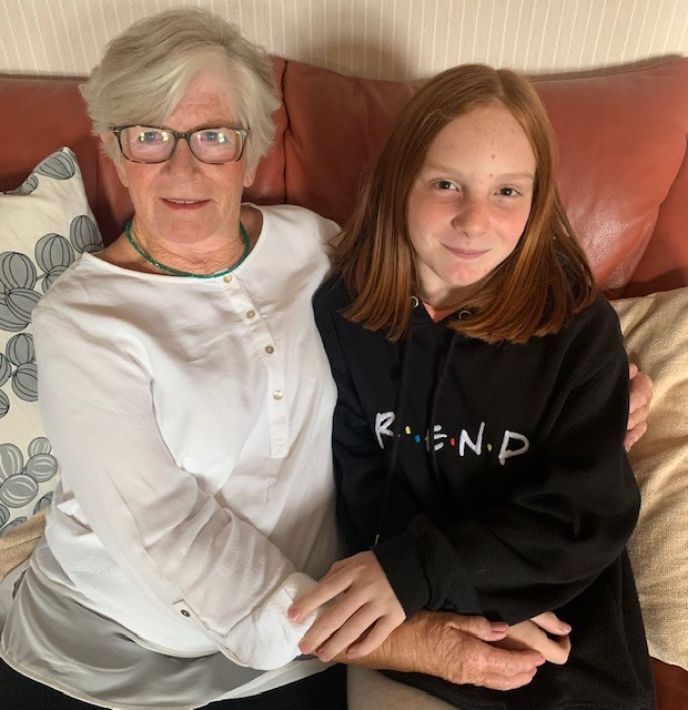 My pat-a-pillow story
How one Grandma's ingenuity helped her granddaughters painful tics
Hello, I'm Jean, a 75-year-old Grandma who has never even heard of a blog before!
My Granddaughter developed complex tics at the age of 11 in April 2021. I was visiting and she had a tic attack where she would hit the top of her chest, sometimes really hard which caused bruising. It was only when she had a severe attack and the paramedics were called, I wondered what I could do to help, and the next day made a small cushion to put inside her jumper, and it worked!
I made her more padded cushions and I sprayed my perfume on them so she could smell I am with her at any time. She kept one in her locker at school, one in her schoolbag and one at home. They are 5"x9", stuffed quite firm with padding and are suitable for boys and girls - we call them 'Pat-a-Pillow'.
We hope this idea might help someone else out there who may also experience painful, hitting tics.
A few words from my granddaughter now…
I am 12 years old and having tics at a young age has been challenging for me. The last year of primary school was hard and Covid didn't make it any easier. Starting secondary school was so difficult and after some time in an all-girls school I got into some girl drama triggering my tics.
I spent 2 weeks being off school. I then began therapy in that 2-week period. I would definitely recommend therapy if you're going through the same situation as it helped a lot or even just talking to someone helps.
Going back to school was not easy as I saw my "trigger" every day. On the first day I had 4 tic attacks but still made it through the week. Now she's no longer my "trigger" and I am much happier.
Return to blog