Category menu
May Fundraisers
Posted on 28 May 2020 by Pippa McClounan
See what our fabulous supporters have been up to this month.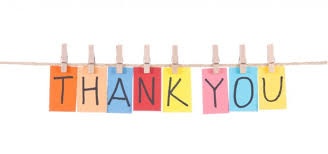 Beau Briggs-Minton's favourite subject is art so she has been busy mading friendship bracelets, fridge magnets and she even created a wooden flower plaque as a special request for someone! Beau is 9 years old and was diagnosed with TS last year and donated £7 of her own pocket money to her fundraising campaign, raising £160! Thank you Beau! You are a little star!

TA Trustee Rob Ovens embarked on an epic #TwoPointSixChallenge for TA to run the equivalent of 2.6 marathons (110 kilometres), whilst climbing the equivalent of Ben Nevis (1345 metres) in under 10 hours 15 minutes during the month of May! Rob has raised an incredible £1839! What an amazing achievement!

15 year old Sam Ellis is making a 26-point educational video on the drums for Tourettes Action because he want to break the stereotypes around TS. Sam, who also has Autism, will be posting the finished article on You Tube. Sam has raised an amazing £330 so far! Well done Sam!

The amazing Penfold Family all got involved with the 2.6 Challenge by collectively running 26.2 miles in 7 days for Tourettes Action. Their team effort raised a fabulous £191! What a super family!

Facebook Birthday Fundraisers

7 people signed up to Facebook's fundraising platform this month, to selflessly raise donations for TA instead of receiving birthday gifts. Not only is this a kind, generous gesture, but it also raises important awareness on social media.
Our HUGE thanks go to the following supporters who have raised £616 this month:
Julie Hearn
Susan Humphreys
David Petersen
Nicola Weaving
Julie Mylum
Peeni Afsar
Tracy Hall
For details on how YOU can fundraise for Tourettes Action, click here.
Return to news