Category menu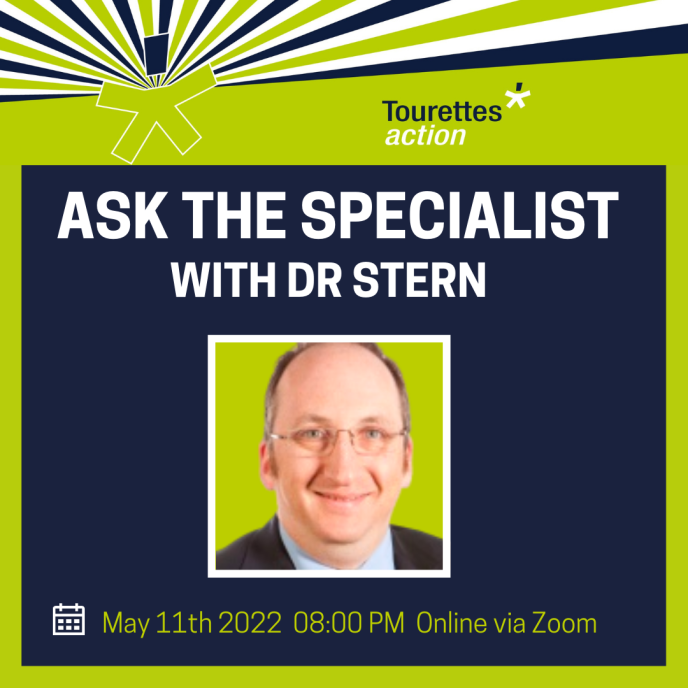 Webinar - Ask a Specialist with Dr Jeremy Stern
Posted on 3 May 2022 by Pippa McClounan
Come along for a Q&A with Dr Jeremy Stern
Join us for an evening with TA Medical Advisor, Dr Jeremy Stern, Consultant Neurologist and specialist in Tourette syndrome and movement disorders.
Dr Stern has been a Trustee for TA for many years and brings his wealth of experience of treating adults with TS and movement disorders to this interesting webinar.
If you have any questions you would like to ask Dr Stern, we would ask you to email them in advance of the webinar to emma@tourettes-action.org.uk.
This webinar is open to everyone, including adults with TS and parents of people with TS.
Tickets cost just £5 to join the webinar.
Return to news