Category menu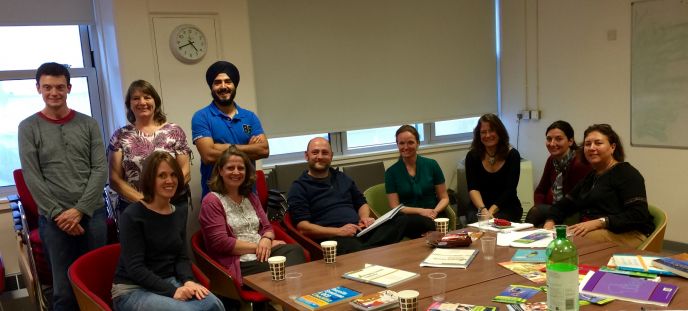 Clinical consultation sessions for professionals currently using Behavioural Therapy for tic management
Posted on 12 February 2018 by Helen Robbins
Why clinical consultation sessions?
Develop expertise
Tourettes Action having been running very successful clinical consultation sessions for professionals to help support and develop expertise in providing behavioural treatments for tics. These sessions also supplement clinician's practical experience in both diagnosing and treating patients with Tourette Syndrome.

Develop the network of therapists
The sessions are run by Tourettes Action (TA) and Dr Tara Murphy, Honorary Consultant Clinical Psychologist and the clinical team from Great Ormond Street Hospital NHS Trust (GOSH) and are free of charge. Tourettes Action have a list of therapists who are familiar with TS diagnosis and treatment that are sent out to people across the UK who are looking for help with TS. A key aim of the clinical consultation sessions is to expand this list of people with expertise in providing evidence-based behavioural treatments for tics.

What happens
In the meeting is a discussion by clinicians who use behavioural therapy of the strategies and techniques they use to work with their clients, helpful tips in providing the most effective approach possible and ways to understand how best to deliver the treatment, such as via telemedicine or in groups. . At the moment these sessions are running twice a year and are held at GOSH. The sessions are attended by psychologists and psychiatrists with lots of lively discussion, clinical questions and interesting cases (see attached photo). The feedback was very positive:

'I found the meeting really valuable and will look forward to the next one!' Clinical psychologist.

'Very helpful. Really illustrated practice well with real life examples. Thank you'. Consultant clinical psychologist.

'I found the supervisor so helpful. I do not know of anyone locally who works with tics so it was invaluable to have a space to talk and think about tics. It was helpful to validate what I am already doing, as well as learning some new things. It is also really helpful to have the sharing of resources - papers, useful books and websites etc. I am really looking forward to the next supervision session - thank you!' Clinical psychologist.

'Many thanks for all the useful resources you sent. I found the session extremely helpful and look forward to the next meeting. It would be helpful to hear about individual cases (as we did in the last meeting) as well as any conferences/workshops/other training events that may be taking place. I also found it useful to hear about resources/books/websites that were mentioned in the last meeting and would love to hear of any other resources anyone may be aware of'. Clinical psychologist.

Click here to view dates for 2020 clinical consultation sessions

We are keen to support professionals who work with people with tics and TS and those who are providing or thinking of providing behavioural treatments face-to-face as well as via telemedicine. Please see our recent article about telemedicine for more information.
If you have any questions please get in touch with Seonaid Anderson, Tourettes Action Research Manager.
Return to news