Category menu
February Fundraisers
Posted on 25 February 2019 by Pippa McClounan
See what our fabulous supporters have been up to this month

Grace Myers
Grace Myers held an event in central London for super fans of the hit West End show 'Everybody's Talking About Jamie' which tells the true story about Jamie Campbell, who at the age of 16 wanted to go to his prom in a dress.
The picture below shows Grace with the real Jamie Campbell and actor Layton Williams, who plays Jamie in the West End show. Grace, who has TS, held a raffle and sold cupcakes to raise £196.65 for TA. Brilliant job Grace!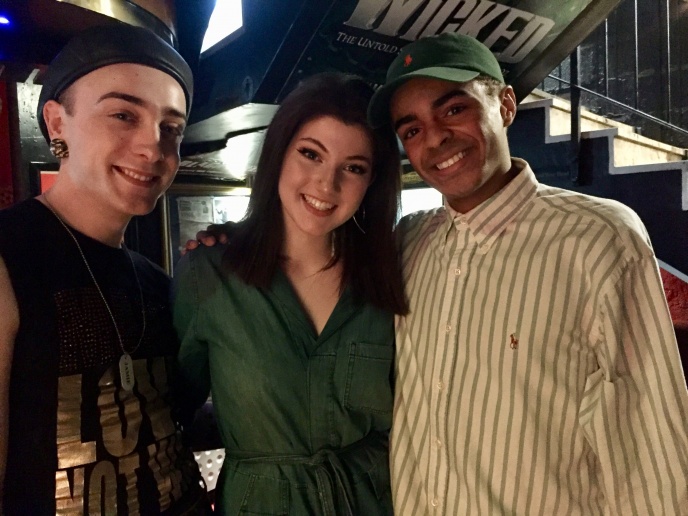 Sarah, Michael and Brooke Axenderrie
Following the huge success of charity music night 'I swear I can't help it', Tourettes Action were absolutely thrilled to receive a huge donation of £2052. Brooke Axenderrie, who lives with TS, along with her parents Sarah and Michael, organised the evening of various music acts, a raffle and a talk from Brooke's previous head of year and current mentor. Well done on such a successful evening, and THANK YOU!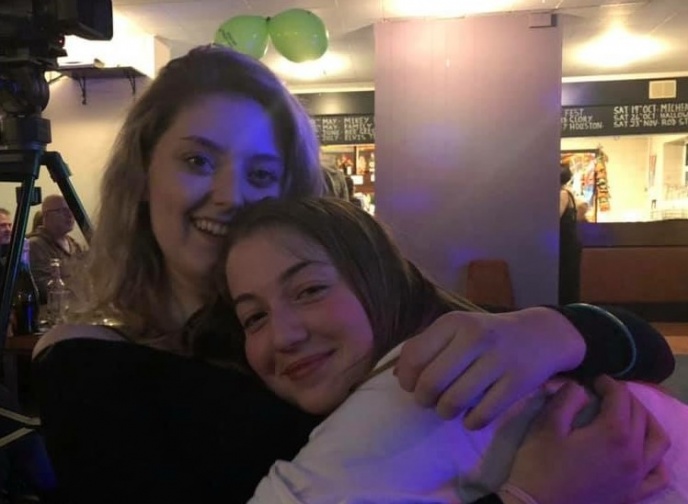 Burton Bradstock School
Many thanks to the pupils and staff at Burton Bradstock School for supporting a fundraiser for Tourettes Action. The Dorset school raised a fabulous £200! Great job everyone!
Rotary Club
The Rotary Club of Romsey Test sent a very generous cheque to Tourettes Action for £203.75. Our thanks to everyone who donated.

For details on how YOU can fundraise for Tourettes Action, click here.
Return to news