Category menu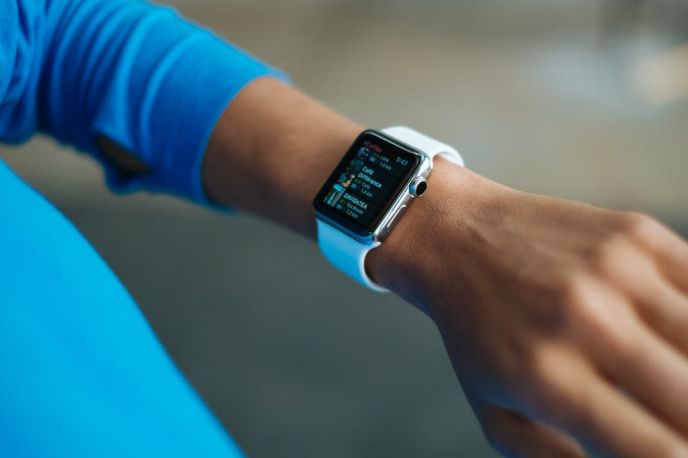 Tourettes Action funded 'watch' research findings are published
Posted on 8 June 2020 by Pippa McClounan
Scientists at University of Nottingham's School of Psychology and School of Medicine have developed a wristwatch-like device that gives new treatment hope to help reduce tics for people with Tourette Syndrome.
Barbara Morera Maiquez, lead author on this study said: "The results of this study were quite remarkable, especially in those people with the most severe tics and showed that this type of stimulation has real potential as a treatment aid for Tourette's. Our aim is to develop a wearable 'watch-like' MNS stimulator that looks like an Apple watch or Fitbit and can be used by the individual outside of the clinic as and when they need to control their tics."
Suzanne Dobson, Chief Executive of Tourettes Action said: "Tourettes Action are delighted to support this ground breaking research. There is no pharmaceutical treatment for Tourette Syndrome only drugs used to treat other conditions, currently the preferred treatments are the Psychological treatments - which are not easily available. This wearable and self-managing treatment could potentially change the lives of thousands of people living with TS. We will continue to support the team at the University of Nottingham as this amazing treatment continues to evolve."
Read more about the research findings here.
What happens next?
Lead researcher on the project, Professor Stephen Jackson has issued the following statement:
"I am writing to you to clarify the situation with regard to the Tourette 'watch' project discussed in the various media over the past few days in response to our article published in Current Biology.

Firstly, just to clarify, there are no 'watch' devices available for sale or for clinical trial as yet. We do have funding both from the UK charity Tourettes Action and the University of Nottingham, to build some prototype devices for use within a clinical trial, however we cannot currently progress with our planned trial due to Covid-19 restrictions. We hope to commence building the prototype devices and begin the trial as soon as the university lockdown has lifted. Currently we don't have any information on when this might be.

Once the trial is ready to commence we will be keen to recruit people who have a confirmed diagnosis of Tourette syndrome or persistent tic disorder to trial the prototype devices in their own home. Note, this will be a placebo-controlled trial. This can be explained further if you are recruited to take part. If you are keen participate in this trial please let my colleague Barbara know at barbara.morera@nottingham.ac.uk.

In addition to commencing the above trial, the University of Nottingham and Tourettes Action have been jointly working toward developing a version of the device for home use by individuals with Tourette syndrome and tic disorder (in addition we will be continuing to evaluate the efficacy of this approach for other, co-occurring conditions such as OCD and anxiety disorder). The University of Nottingham is in the process of establishing a university spin-out company to develop and market such a device for home administration. We hope to be able to report on the progress of this endeavour before too long.
For enquiries, please contact the researchers
stephen.jackson@nottingham.ac.uk
Barbara.Morera@nottingham.ac.uk
Georgina.Jackson@nottingham.ac.uk
Return to news