Category menu
November Fundraisers
Posted on 24 November 2020 by Pippa McClounan
See what our fabulous supporters have been up to this month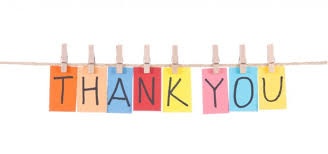 15 years ago, Joshua Gershinson started to grow his hair out to look like 'The Undertaker' from the WWE. Fast-forward to 2020 and the huge decision to shave it all off to support 3 charities - Tourettes Action, The MS Society and Mind UK. These three charities are important to Joshua's family and friends as he lives with Tourette Syndrome, his mother lives with Multiple Sclerosis and many of his friends live with mental health issues. Joshua will also donate his hair to the Little Princess Truest who provide real hair wigs to children and young people with hair loss.
Incredibly, Joshua raised £2810 to be split between the three charities. Thank you so much Joshua!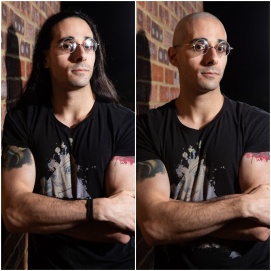 TikTok sensation Glen Cooney not only raises TS awareness with his videos on social media, but he also challenged himself to a 27 mile walk around the beautiful island of Guernsey. The father of 3 now has more than 250,000 followers on the platform - and over three million likes for his videos depicting his daily family life with TS. Glen raised an amazing £3440 for TA and plans on doing more fundraising events in the future. You're a super-star Glen!
Read more about Glen and his life with TS in a blog written for TA.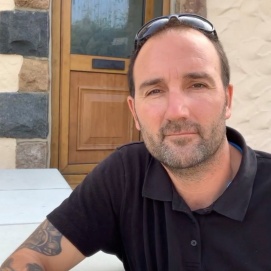 Julie Mylum has a son with TS who became her motivation to fundraise and raise awareness to support TA. With limited mobility, Julie has really challenged herself to completing 65 miles during November and has discovered some beautiful new trails in her area as a result. Huge thanks to Julie for raising £145 for TA - you are amazing!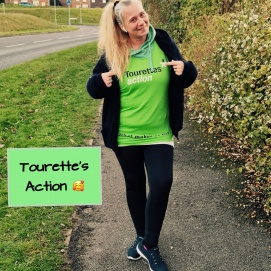 Facebook Birthday Fundraisers

5 people signed up to Facebook's fundraising platform this month, to selflessly raise donations for TA instead of receiving birthday gifts. Not only is this a kind, generous gesture, but it also raises important awareness on social media.
Our HUGE thanks go to the following supporters who have raised £257 this month:
Raluca Buda
Aaron Lone-Eagle
Becca Braccialle
Tee Naa Vee
For details on how YOU can fundraise for Tourettes Action, click here.
Return to news