Category menu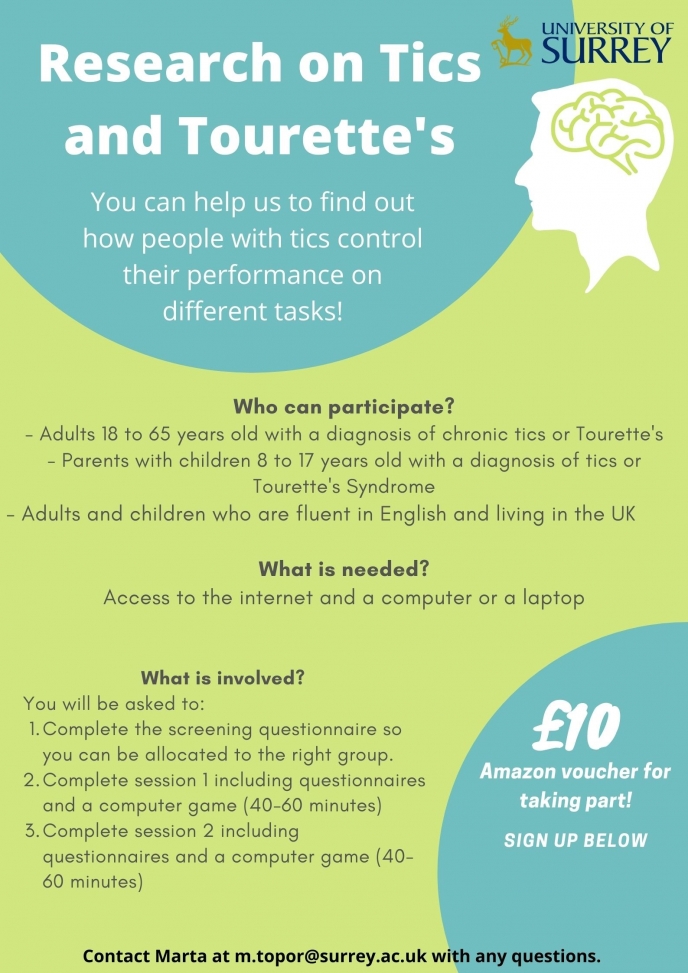 Performance Control and Motor Functioning Study
Posted on 5 November 2020 by Pippa McClounan
The Movement Development and Impact lab at the University of Surrey would like to invite you to take part in a new online study!
The study focuses on how individuals with tics and Tourette Syndrome control their actions. This includes movements, learning and decision-making processes.
The study comes in 3 parts, you can complete it from the comfort of your home and you will be reimbursed with a £10 Amazon voucher.
You can participate if you have a diagnosis of a chronic tic disorder – chronic motor tics, chronic vocal tics or Tourette Syndrome.
You should be between the age of 18 and 65.
You can also participate with your child! If you have a child with a chronic tic disorder and they are between the age of 8 and 17 they can also take part!
For further information about the study and to sign up, please follow this link
You can find out more about the researcher on the project, Marta Topor, from our 'Spotlight on Researchers' article.
Return to news