Category menu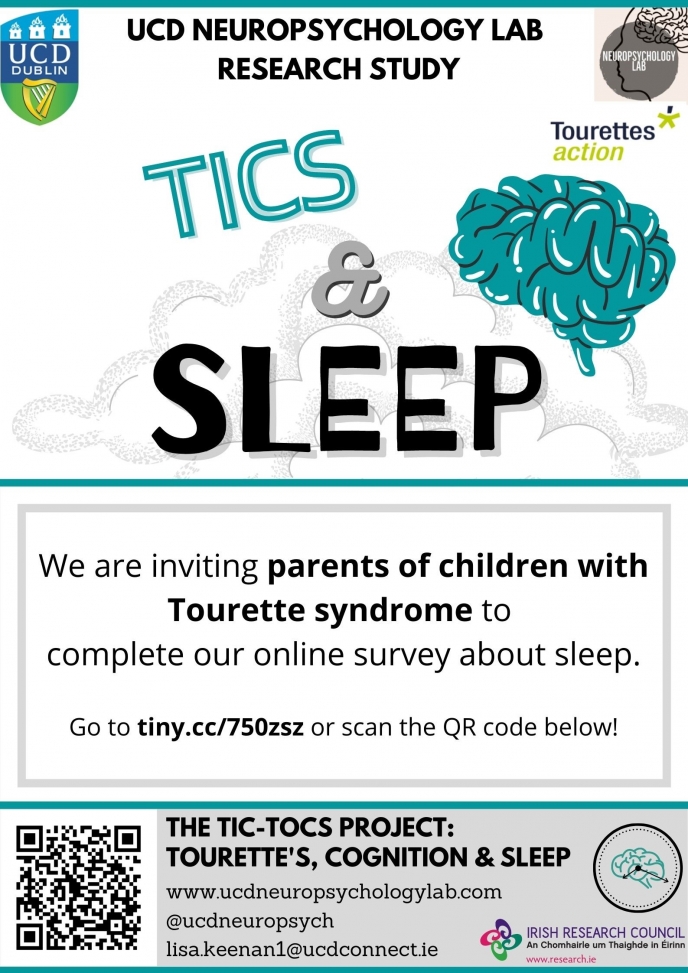 The TIC-ToCS Project: Tourettes, Cognition, and Sleep
Posted on 26 January 2021 by Pippa McClounan
Researchers in University College Dublin are inviting parents of children with Tourette Syndrome to complete an online survey about sleep, tics, and everyday behaviour.
The survey takes around 15 minutes to complete, with a series of short questions and some optional open-ended questions where parents can provide further insights into their child's experience with sleep and tics. If your child wears a Fitbit, there is also an option to share some sleep data from the device.
The researchers will make family-friendly resources to share findings with the TS community. The study will increase understanding of how sleep is impacted in children with TS, with the aim of using this information to inform future supports and interventions for sleep.
If you have any questions, please contact Lisa Keenan at lisa.keenan1@ucdconnect.ie
Return to news