Category menu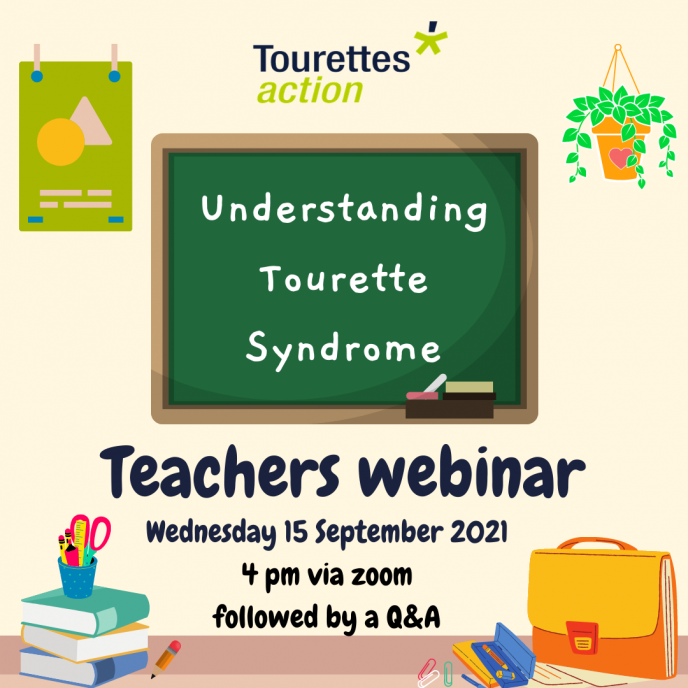 Webinar for Teachers - Understanding Tourette Syndrome
Posted on 21 June 2021 by Pippa McClounan
Join us for an opportunity to see the Tourettes Action online teacher training presented live with Q&A.
Wednesday 15 September 2021
4pm via zoom
If you have a child with TS in your school or moving up to your school for the start of the new school year, then this webinar will teach you basic Tourette Syndrome awareness, highlight some of the possible barriers to learning and recommend strategies that could easily be implemented to best support the child in school.
We will also be addressing the issue of the growing number of cases of sudden onset of tics since the COVID-19 pandemic, and how this can impact a childs education, plus strategies for managing this in the classroom.
Please note, if you have already completed our online teacher training, this is the same presentation delivered live by TA Education Manager Lucy Toghill, with the opportunity to ask questions.
Tickets cost just £5, hosted over zoom and the link to join the webinar will be sent with your booking confirmation.
Return to news