Category menu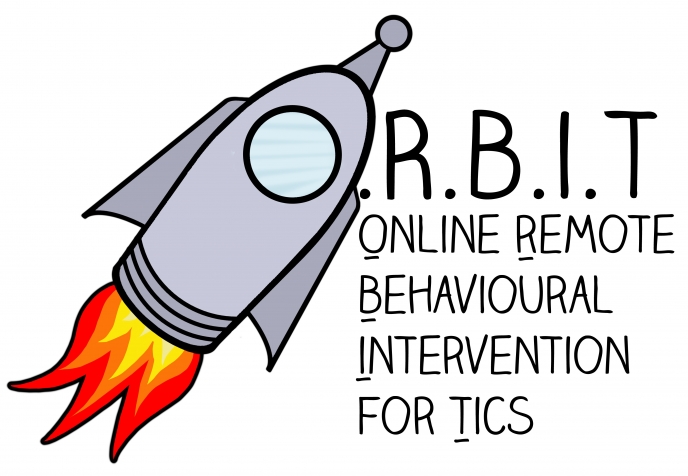 ORBIT (Online Remote Behavioural Intervention for Tics) Trial results published
Posted on 9 September 2021 by Pippa McClounan
What was ORBIT?
Online Remote Behavioural Intervention for Tics (ORBIT) was a clinical trial to see whether an online platform with two different types of treatment could help children and young people with tics. The ORBIT treatment also involved help from an online therapist as well as support from a family member, usually a parent.
What was the purpose of the project?
It can be difficult for people with tics to get access to therapy, and for their families to get support to learn how best to help their child with their tics. This is because there are a small number of therapists who offer tailored treatment to children with tics in the UK. The new online delivered treatment that ORBIT used could help children and young people with tics and their families. The ORBIT trial also wanted to see how effective this online treatment is over time.
Who is organising and funding the research?
The ORBIT Trial was a partnership between Nottinghamshire Healthcare NHS Foundation Trust, Great Ormond Street Hospital, University of Nottingham, University College London (Priment) and the Karolinska Institute (Sweden). We also worked closely with the charity Tourette's Action. The research was funded by the National Institute for Health Research (NIHR) Health Technology Assessment (HTA) (ref 16/19/02).
What did we do in the ORBIT trial?
Participants were aged 9-17 years with Tourette syndrome/chronic tic disorder, who had not received behaviour therapy for tics within 12 months and had a Yale Global Tic Severity Scale (YGTSS) Total Tic Severity Score (TTSS) of more than 15, or more than 10 if motor or vocal tics only.
Participants were recruited via 16 patient identification centres, two study sites (Queens Medical Centre, Nottingham and Great Ormond Street Hospital, London), or online self-referral. Everyone who was eligible to participate in the ORBIT trial were randomised in an equal 50/50 split by researchers who would not know which treatment was being given. This is important because it helped us make decisions based on assessment of tic symptoms and not the treatment received. It also helps to take away any bias. Each group received either 10 weeks of exposure and response prevention (ERP) or 10 weeks of psychoeducation. The important outcome for the ORBIT trial was the level of tic severity at 3 months' post-treatment. We also looked at the level of tic severity over time up to 18 months to see if the treatment has lasting effects.
What have we found so far?
224 participants took part in the ORBIT trial:
112 to the ERP treatment
112 to psychoeducation
Tics decreased a lot more in the ERP group (16% reduction) than in the psychoeducation group (6% reduction) 3 months after treatment. At 6-months, the average total tic reduction was 24% for ERP and 12% for psychoeducation. There was also a reduction in anxiety symptoms in the ERP group at 6-months. This was achieved with minimal therapist involvement.
What does it mean?
The results tell us that ERP is an effective behavioural therapy for tics. Delivering ERP online with minimal therapist contact time can be a successful treatment to improve access to behavioural therapy for children and adolescents with tics.
What comes next?
ORBIT involved 18 months of follow up assessments so there is more results to come. When we have looked at the results of the 12 and 18 month data we will let everyone know the results.
Thank you!!
We would like to say a huge thank you, and extend our gratitude, to all the families who took part in the ORBIT trial! The success of the ORBIT trial is largely down to the involvement and commitment of our wonderful families who have given us valuable information on how best to develop accessible treatments for tics going forward.
Return to news