Category menu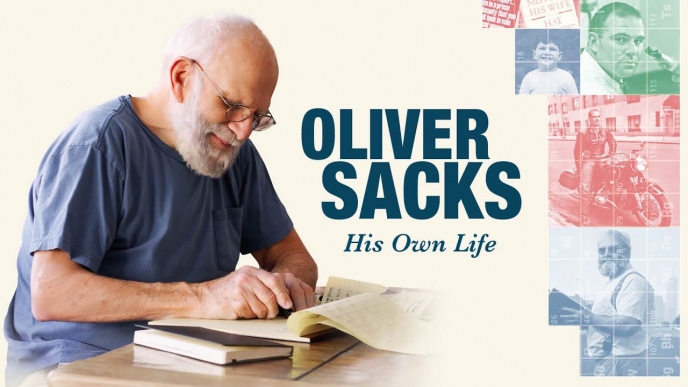 Oliver Sacks - His Own Life
Posted on 27 September 2021 by Pippa McClounan
A new film about the life and career of the renowned neurologist and author, Dr. Oliver Sacks
Oliver Sacks was a Neurologist, a prolific writer and a patron for Tourettes Action until his death in 2015.
Oliver Sacks: His Own Life explores the life and work of the legendary neurologist and storyteller, as he shares intimate details of his battles with drug addiction, homophobia, and a medical establishment that accepted his work only decades after the fact. Sacks, known for his literary works Awakenings and The Man Who Mistook His Wife for a Hat, was a fearless explorer of unknown cognitive worlds who helped redefine our understanding of the brain and mind, the diversity of human experience, and our shared humanity.
The film features exclusive interviews with Sacks conducted just weeks after he received a terminal diagnosis, and months prior to his death in August 2015.
To the public he was probably the best known clinical neurologist of his generation. He wrote many books and articles and became known as the "poet laureate of medicine". He made his own literary style telling the stories of individual patients based on a deep human connection with them formed with a profound and creative curiosity into the function and malfunctions of the brain.
He was born in North London and went to medical school at Oxford University and the former Middlesex Hospital in London. Most of his later career was spent in New York. He started writing books quite early. The first one was on migraine. The second one, amongst his most celebrated, was "Awakenings" about a group of post-encephalitic patients who responded for a short time to treatments for Parkinson's disease which in the late 1960s had only just become available. He noticed that some of these patients had symptoms similar to Tourette syndrome and he maintained an interest in the condition. This book was later made into an acclaimed film with Robert De Niro and the late Robin Williams who played Dr Sacks.
His work also inspired plays including one by Harold Pinter and a ballet, part of which was performed at the First World Congress on Tourette Syndrome in London where he made an appearence by pre-recorded video. His other very famous title was "The man who mistook his wife for a hat" which includes a well known account of a man with Tourette syndrome called "witty ticcy Ray" with his "ticcy witticisms". This was an important contribution to awareness and research into TS.
For a 10% discount on viewing prices, follow these instructions:
• Go to https://www.altitude.film/page/oliver-sacks-his-own-life
• Click on the 'Watch At Home' tab
• Click 'Pre-Order' / 'Watch Now'
• Sign Up for an account
• Select whether you'd like to buy or rent
• Add voucher code at the payment page* Code: S4cks-TA
• Fill in your card details
• Click 'play'
• Watch the film!
Return to news