Section menu
Category menu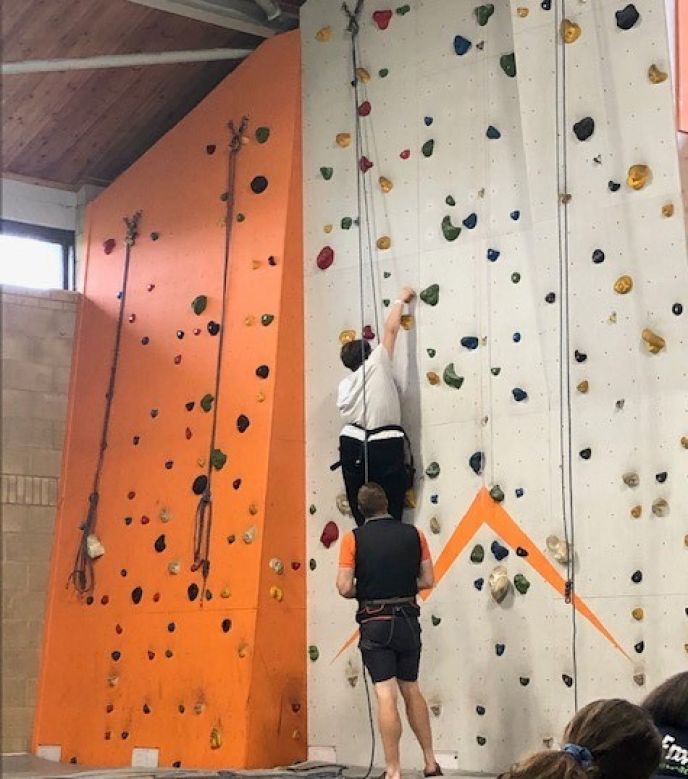 Giant swings, rock climbing and staying up until 2am! Abby Smith talks about her TEENfest 2019 experience.
My name is Abby, I am 15 years old and I also suffer from Tourette Syndrome.
I was first diagnosed at age 11 but began ticcing at age 10. Last year I found out about TICFest and told my mum about it, she applied for a place and I got one! I was so excited but nervous as I'd never met anyone with Tourettes before. We went to TICfest North and I had an amazing time: rock climbing, zip line, campfires and trampolining.
After TICfest my friend told me about her experience at TEENFest last year and I thought it sounded amazing. The next day I saw it on the Tourettes Action Facebook page and jumped at the opportunity (quite literally!) telling my mom to apply straight away and she did! In February we found out that I'd got a place and I was so excited, I put it on Snapchat and found out that 2 of my friends were also going which made me even more excited to see them. I set a countdown on my phone and when it got to the week before I wouldn't shut up! When the day came I was so excited and even left school early to make my way down to the venue.
I was the first to arrive and Emma met me at the doors. I went into my room and made my bed and put everything down, patiently waiting for everyone else to arrive. When everyone had arrived it was chaos! Charley and I knew each other from TICfest so as you can guess we were very comfortable with each other and even had our iconic 'beans' tic! We went for tea, and after that we went back to the rooms for some ice breaker games. They were amazing! The first night, my roommates and I decided to watch Netflix in our room, and invited some of the others to watch it with us... this was at 12am! We all stayed up until 2am knowing we had to be up for 8am. We were up most of the night messaging over Snapchat whilst in bed. It was amazing, chatting to each over messages.
Next morning, I was first up at 6am and then we all went for breakfast. After that we went rock climbing and I was so happy because I made it to the top of the wall without panicking as I did last year at TICFest. We then played some games and went for lunch, after that, we went back to the rooms for snacks and a break. We then went to a massive swing, one of the most terrifying things I've ever done in my life. Me and Spencer were partners and obviously 'us being us', we wanted to go to the very top. We went up and it was iconic when we dropped I shouted, "OH MY GOD SPENCER!" "I HATE YOU SO MUCH!"
After an exhausting day of activities, we went and had tea followed by a pyjama party. We all made a massive group chat on Snapchat in which mugshots were taken and sent.
On the morning of departure, we had bacon rolls for breakfast and then left, after an amazing weekend with amazing people! I'm so happy that I had this opportunity and would like to thank Tourettes Action, Emma and Pippa for making it possible! Thank you to everyone who came as well as it certainly wouldn't have been possible without you. I've made some amazing friends and memories I'll never forget. I'm so happy I can be accepted within a fabulous community!
Love from
Abby xx
Return to blog