Category menu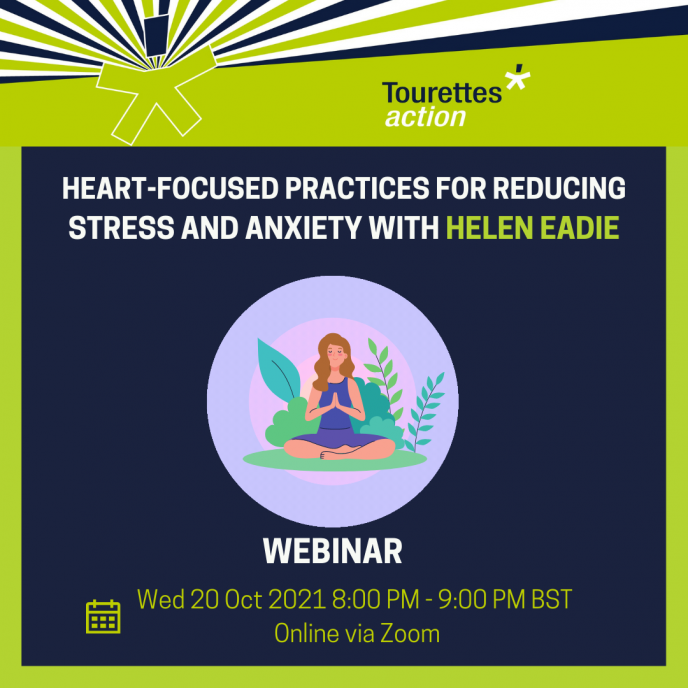 Webinar - Heart-focused practices for reducing stress and anxiety
Posted on 8 September 2021 by Pippa McClounan
Join our next webinar, hosted by Yoga teacher, Craniosacral therapist, HeartMath® clinician and former TA employee Helen Eadie.
We can never eliminate stress from our lives, but we can learn helpful strategies and techniques that can shift our emotional response to stress.
Why is this important? It's extremely important as our emotional state has a huge effect on our physiology, general health, and wellbeing.
Depleting emotions such as anxiety, anger, fear, self-doubt, and insecurity are common emotional responses to stress. Sustained depleting emotions can cause persistent energy "drains", negatively impacting our nervous system, physiological processes, and overall sense of wellbeing.
In this online workshop you will learn how to utilise replenishing emotions to positively affect your nervous system, physiological processes, and general health and wellbeing. You will gain take-away tools that help reduce anxiety, enhance self-awareness and emotional regulation, improve cognitive function and performance, and support general health and wellbeing.
Helen Eadie, who will be facilitating the workshop, is a Yoga teacher, Craniosacral therapist, and has a HeartMath® clinical certification for Stress, Anxiety and Emotional Regulation. She will be drawing on her experience and expertise in these fields to help you learn how to transform stress through a set of research-based tools.
The workshop is taking place on Wednesday 20th October 8pm-9pm. It is open to adults with TS and supporting family members and friends, parents and carers.
As we will be exploring practical breathing and awareness exercises during the workshop, it's important that you have a quiet and private environment. Please make sure you also have a comfortable, supportive chair for the practices.
There will be an opportunity for Q&A at the end of the session.
Return to news