Category menu
Survey results for patients' perspectives on research and treatment
Posted on 19 October 2021 by Pippa McClounan
Results from the patient voice survey in the updated European guidelines on treatment and management of TS
The new European guidelines for the treatment of Tourette Syndrome (TS) and tic disorders includes a section in which patients give their views on treatment and research.
An earlier survey among 2,269 participants showed that many people (71%) have a preference for research into the treatment of TS and/or the improvement of symptoms. There was emphasis on the need for dealing with daily problems at work, school and at home.
It is also striking that a large proportion of the participants indicated that they were offered medication, whereas behavioural therapy is recommended as the first line treatment. This is probably due to the limited availability of specialist therapists.
Finally, participants were often aware of other treatments, such as Botox, cannabis and DBS, but were not offered them.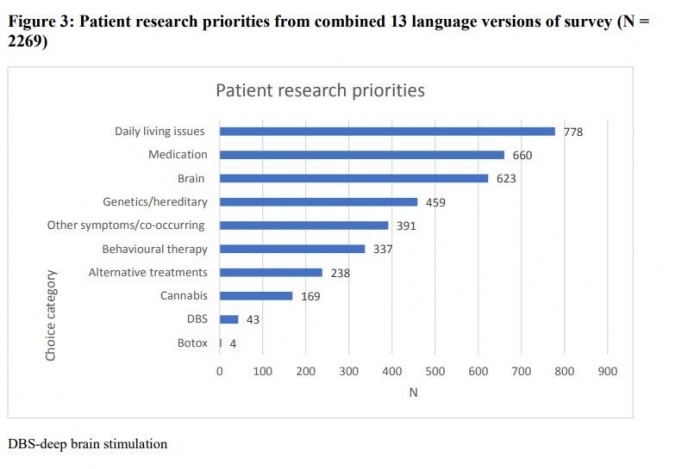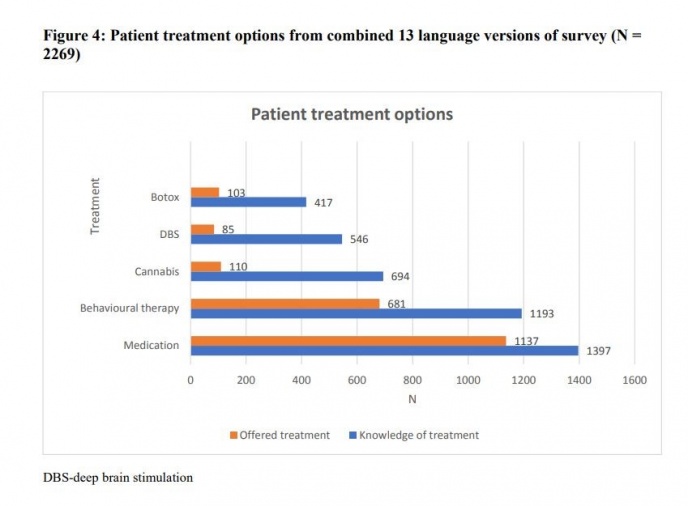 Source: Anderson, S. M., & Tics and Tourette Around the Globe (TTAG) representing Tic and Tourette Syndrome (TS) patient associations around the world (2021). European clinical guidelines for Tourette Syndrome and other tic disorders: patients' perspectives on research and treatment. European child & adolescent psychiatry

Written by Dr Seonaid Anderson www.neuro-diverse.org
Return to news