Category menu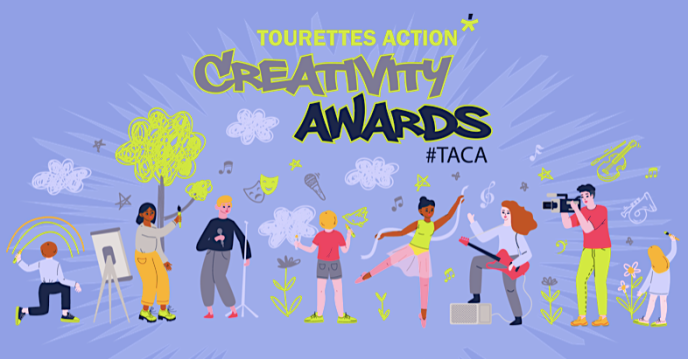 The Tourettes Action Creativity Awards for Young People is here!
Posted on 20 June 2022 by Pippa McClounan
We are excited to launch our new national creativity event - #TACA.  The event is in memory of Suzanne Dobson the charity's former CEO.
Its mission is to give talented under 18s, living with TS, an opportunity to embrace and share their creativity by submitting original visual or performance art pieces to the Tourettes Action Creativity Awards 2022.
"We know how extremely talented and creative our TS community are, so what better way to showcase this than with our unique event. #TACA encourages participation and involvement, it will champion the artistic flair and inventiveness of the thousands of young people, across the UK, living with Tourette Syndrome. I'm incredibly proud that Tourettes Action has been able to release #TACA and give young people living with TS the opportunity to showcase their talents." says the charity's CEO, Emma McNally.
Throughout the summer, young people can submit their art to a dedicated #TACA website. This art could be an animation short, oil painting, instrumental performance or even a stand-up comedy routine, among other things. Everyone taking part will receive a certificate of thanks, to acknowledge their hard work, with a number of pieces being selected by a voluntary team of creative professionals to be exhibited in an online gallery.
Professional dancer and co-founder of Far Flung Theatre Company, Clair Beckett, who is one of the creative professionals involved says, "This is such an exciting opportunity to platform the incredible creativity of young neurodivergent people, to celebrate and acknowledge the talent within the Tourettes Community. I would urge young people with TS to get involved and to give this a go."
If you are under 18, living with TS, or you know someone that is, then please go to www.taca.org.uk to find out more and to submit your original piece of art.
You have until 1st September 2022. Good luck!
Return to news